GuitarWizard
biography
My name is Zach. I've been playing guitar for a few years now and feel like im catching on quite fast considering I'm entirely self taught. My favorite guitar is probably a 59' goldtop les paul running through my favorite amp, a Marshall stack. Although i dont have either of them yet, i do have enough gear to get by.

Currently not recording any songs, but I am slowly getting the stuff i need to start recording. Ill post on here once i get my mixer and so on to give a heads up to start looking for my songs.
2

May 27th, 2009 + 8:05 PM
·

GuitarWizard
Any one have any experience with broken tube amps? If so do you know a place where i can get mine fixed? I've had the same problem as the last time except this time, my warranty for samedaymusic has expired and crate doesn't give a crap about their customers (i have emailed them thirteen times and still no response, called them four times and always get put on hold for close to a half hour and just end up hanging up) and wont do anything to help them. I looked up some faqs online on this website -
http://guitar.about.com/gi/dynamic/offsite.htm?zi=1/XJ/Ya&sdn=guitar&cdn=hobbies&tm=6880&gps=117_505_1259_847&f=10&tt=14&bt=0&bts=0&zu=http%3A//www.geofex.com/ampdbug/ampdebug.htm
- (whoa...long link lol) And on that link my amp falls under the category of "Popping sounds" . I havent the first clue how to fix this and honestly don't want to try myself because of fear of screwing something up. So does anyone have any suggestions on my next step? I appreciate any help or suggestions anyone can provide while i go through "My amp trials".
3

May 11th, 2009 + 5:05 PM
·

GuitarWizard
31

May 8th, 2009 + 3:05 PM
·

GuitarWizard
looking for a new mixer but need some help....any mixer specialists here who can give some advice on good mixers that are not expensive?
0

September 2nd, 2008 + 7:09 PM
·

GuitarWizard
yeah just keep walking...
0

September 1st, 2008 + 1:09 PM
·

GuitarWizard
id apreciate if you could send them to me. i've been looking for tabs for a long time and it always seems like no one can get it right.
Alias:
GuitarWizard
Status: Offline
Threads:
9
Posts:
98
Songs:
0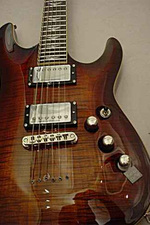 Joined: August 28th, 2008
Last login: June 03rd, 2009
My Messengers
| | |
| --- | --- |
| AIM: | n/a |
| ICQ: | n/a |
| Skype: | n/a |